After being pierced, you may feel a range of emotions, excitement, adrenaline, and maybe some nerves! Your piercer gives you a lot of information prior, during, and after the piercing process, which may be challenging to remember. Before being pierced, your piercing will go over what jewelry they will use and how to care for your piercing. During your piercing, your piercer will walk you through the entire process. A reputable piercer is going to make you feel comfortable and confident through the entire piercing. The consultation and piercing are super important, but your aftercare is just as important! This is your essential aftercare guide and the top five aftercare mistakes you will want to avoid!
How Should I Care for My Piercing?
Your piercer should give you both verbal and written instructions on how to care for your piercing, but this is these are some basic instructions! According to the Association of Professional Piercers, it is recommended that you clean your piercing with packaged sterile saline. This is usually found in a pressurized can, and the only ingredient on the bottle is saline. You can get sterile saline at almost any grocery store and pharmacy. To clean your piercing, you should thoroughly wash your hands and rinse the piercing once or twice a day. Your piercer will give you specific instructions on how many times to use the saline-based on what piercing you got! This will also be different for oral piercings and nose piercings.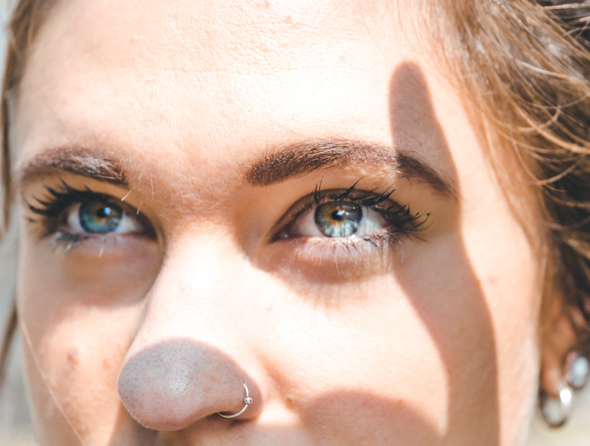 #1. Touching Your Piercings or Moving the Jewelry
One of the biggest mistakes that people don't know they are making is when they touch their piercing or move the jewelry. There are many outdated aftercare suggestions, and twisting or rotating your jewelry is on the outdated aftercare list. When touching a new piercing, you are introducing thousands of germs to the healing channel. If you have to touch your piercing for any reason, it's a good idea to wash your hands with antibacterial soap. Keeping your jewelry stationery will help the tissue around the piercing heal. Every time the jewelry is rotated or moved, it is disturbing the healing tissue around the jewelry.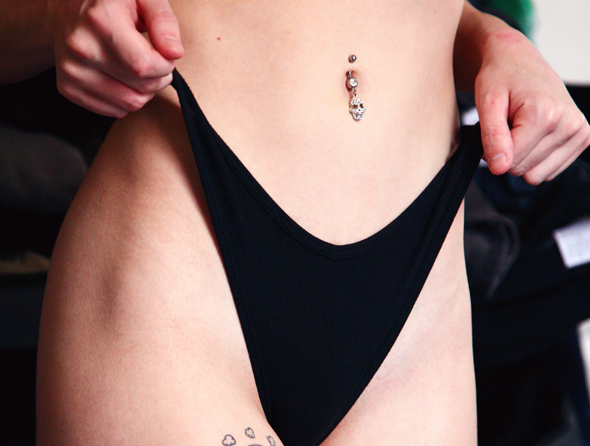 #2 Cleaning with Bactine, Alcohol, and Antibacterial Soap
Cleaning your hands with antibacterial soap is a fantastic idea, but it is a little too harsh to use on a fresh piercing. When healing a piercing, it is going to heal from the outside in. This means that it might feel healed before it is healed. When you introduce harsh chemicals like Bactine or Alcohol, you are reversing the healing process. Alcohol, Bactine, and Hydrogen Peroxide kill the healthy cells that are forming around your piercing. Keeping it clean with Sterile Saline and rinsing with warm water should keep your piercing clean and healthy!
#3 Using Tea Tree Oil on "Keloids"
Healing piercings can get irritation bumps for a variety of different reasons! You may have the incorrect jewelry in the piercing, it may have been snagged, or it may be placed incorrectly. There is some confusion between Keloids and Irritation bumps. A keloid is something that needs to be treated and removed by a medical doctor, and an irritation bump is a bump that stems from irritation and usually goes away with care and treatment of the irritation. It's never a good idea to use any medication without a doctor's consultation and prescription.
#4 Improper Jewelry Length
When you are being pierced, your piercer will use a longer barbell or stud to accommodate swelling. The size of your jewelry is very important because it has to be long enough to account for swelling while being short enough to heal. Your piercer is going to give you specific jewelry that is designed to fit your anatomy. They will provide you with a customized length, diameter, and gauge. If the jewelry is too short, the jewelry can sink into the tissue around the piercing. If it is too long, it will stick up (making it easier to snag). Depending on the area pierced, your piercer will set up an appointment to downsize your jewelry!
#5 Overcleaning
Cleaning your piercing is a great thing, but there is such a thing as over-cleaning. On average, you want to clean your piercing twice a day (but you will be given clear instructions by your piercer) over-cleaning or cleaning more than directed can cause your piercing to become dry. During the healing process, the body creates a fistula around the jewelry, and overcleaning may ruin any healing that has already started.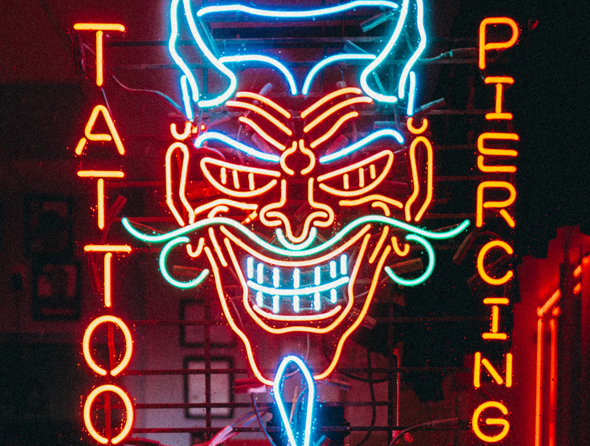 Professional Piercers are always willing to help their clients, and they try to be available for any questions or problems that may pop up during the healing process. If you have any questions regarding your piercing, it is always best to consult a medical doctor or your professional piercer.