Were you excited to add a new piercing to your collection or getting your first piercing this year? COVID-19 had other plans. In March of 2020 events were being cancelled and businesses started to suffer as new regulations were being put in place. The country started to see schools, restaurants, and businesses shut down. Piercing and tattoo shops were seriously affected as they had been shut down for a long time and have very strict re-opening guidelines. The Coronavirus pandemic is not over, but businesses have officially introduced plans to re-open the economy. Since piercing and tattoo shops require personal contact with customers they were among the last to re-open. The rules for re-opening are different for each state, but here is this is going to walk you through what to expect when getting pierced in a pandemic!
As piercings shops have started to open, they have put certain policies and procedures in place to keep both you and your piercer safe.
Appointment Only
Shops are asking that you call ahead and make an appointment for consultations and piercings. When you go in for a consultation your piercer will advise you on what to bring. Most studios are asking that you come alone and maintain social distancing when appropriate in the shop. You will also be asked to keep your mask on during your consultation and appointment. Most shops are happy to accommodate same day appointments as long as you call ahead. Some studios will ask that you wait outside or call the studio to let them know of your arrival (most waiting areas are remaining closed). This is to keep the studio clean and to eliminate any extra risks.
Pre-Screening
Clients may be asked an array of questions before their appointment or entering the shop. These questions are directly related to your health and if you have had any exposure to the virus or if you have traveled outside the state or the country in the past 14 days. Some studios may also require a touchless temperature check. If you are not feeling well, it is always best to stay home and re-schedule your important. When getting a new piercing you want to feel healthy! Your health plays a direct role on the healing of your piercing.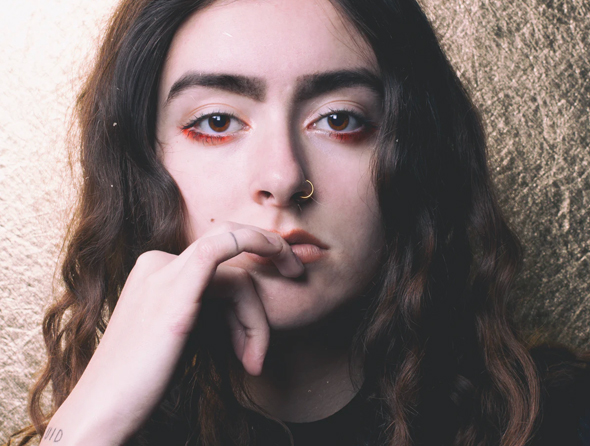 Wearing Protective Gear
Upon entering a shop, you will most likely be asked to wear a mask or a face covering. Every state has different regulations on face coverings, but the Association of Professional Piercers are recommending that all shops follow local, state and national guidelines regarding face coverings.
Responsibility of a Piercing Shop
A reputable piercers goal is to perform a piercing to the best of their ability, and they will have your health and safety in mind. It is important that your piercer is trained in blood-borne pathogens and their shop is O.S.H.A certified by the local Health Department. During the Pandemic it is even more important that your piercer is sterilizing all of their materials and keeping their shop sterile. You will want to look out for shops who are looking out for you! Ask your piercer if they are practicing proper sanitizing methods before and after piercing and if they are practicing contactless reservations and payment.
What to expect in the shop?
All high touch areas need to be sanitized every two hours as well as before and after use. Hand sanitizer should be provided at the entrance of the shop, and there may be signage at the door outlining who is let into the shop. Nose and Oral piercings are not being performed at this point in time. Any piercing that is inside the mask should not be pierced as it can be a risk for both you and your piercing.
Things are a little different right now and guidelines are going to continue to change, but a reputable piercer is going to keep you updated on all the new rules and regulations that you can expect.