While piercing may have started as a basic form of expression thousands of years ago, there have been plenty of creative updates to facial piercing since then. If you're looking for a hot take on typical piercing ideas, Pierced Up has compiled all of the most eccentric facial piercing variations to make you stand out from the crowd.
High Nostril Piercing
The high nostril piercing is self-explanatory, with piercing placement further up on either side of the nostril. It's a unique take that can also easily be paired with an existing nostril piercing for a double nostril variation as well. Studs and nose screw jewelry are the common choices for this highly positioned piercing depending on your preference.
View this post on Instagram
Rhino Piercing
The rhino piercing punctures tissue through the top of the nose and exits through the thick septum tissue on the front middle of the nose. It's most often worn with a curved barbell because of its uncommon shape, but you can always accessorize it with gemmed or colored ends for more fun!
View this post on Instagram
Ashley Piercing
The Ashley piercing is a variation of the labret piercing that punctures directly through the bottom lip, instead of below it like a normal labret. The Ashley piercing is typically worn with labret stud jewelry for a dainty look that's hard to emulate, or a classic end can serve the same purpose!
View this post on Instagram
Jestrum Piercing
The jestrum piercing is also known as a vertical Medusa piercing. Instead of puncturing directly through the lip, it punctures slightly downwards at a different angle so that it can be worn with a curved barbell. The change in angle makes both the top and bottom of the piercing visible for an exciting take on this centering piercing!
View this post on Instagram
Vertical Bridge Piercing
Instead of being pierced horizontally between the eyes, the vertical bridge piercing is located between the eyebrows on the forehead. The length and overall size is dependent on your preferences. The vertical bridge is a surface piercing, so be sure to take care of it during healing to reduce the chances of infection or migration!
View this post on Instagram
Anti-Eyebrow Piercing
While you might think that anti-eyebrow piercings are akin to eyelid piercings, this is incorrect! Anti-eyebrow piercings are actually located on the lower eye or upper cheekbone area, and they're usually pierced at an angle to complement the eyebrow. Like the vertical bridge, the anti-eyebrow is a surface piercing that may migrate over time. Make sure you trust your piercer to answer any questions you might have before your piercing.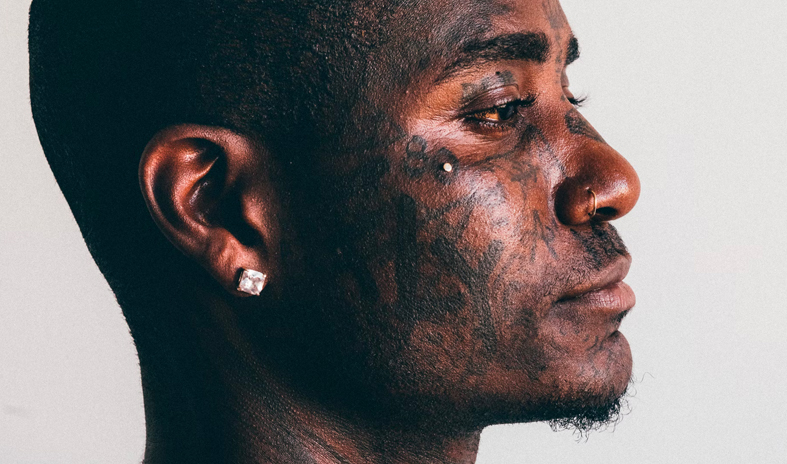 Whether you choose one of these variations or stick to a more common piercing, Piercee will be here with all the info you need for your healing process!