The Third Eye Piercing is becoming well known in the piercing world. This is a piercing that is placed on the forehead. It may also be called the "bindi" piercing as it resembles the gem embellishment that is worn by many women in many different cultures. This gorgeous piercing is becoming a hot trend, and it has the ability to make the wearer look simplistically gorgeous.
How Does the Third Eye Piercing Work?
This piercing is a type of bridge piercing, but it is further up on the forehead, and it is a single point piercing. It needs to be measured to ensure that it is placed directly in the middle or center of the forehead. The goal is to make the piercing symmetrical to the wearer's face. When the spot is marked, your piercer will pinch the skin and perform the single point dermal piercing.
View this post on Instagram
A micro dermal is piercing with one perforation, and only one end of the jewelry is visible. There is a flat end with two holes that sit under the skin. Eventually, the jewelry is held in place with healed tissue. These piercings are not typically permanent because of their placement. The Third Eye is in a place where the skin is constantly moving (when you talk or open and close your mouth), and it can get snagged or caught on accident. If you are gentle with your jewelry and are careful not to move it or bump it, you will have a better experience healing the piercing and keeping it longer.
View this post on Instagram
Why is the Third Eye Piercing Relevant?
The concept of the Third Eye is a fascinating one! In some forms of Egyptian mysticism, the third eye is a marking associated with one of the seven Chakras. The Third Eye is your 6th Charka, and it is symbolic of enlightenment, spiritual knowledge, and clairvoyance. Many Eastern religions focus on the third eye as a way to connect with spirit and create spiritual peace on a larger scale.
What Kind of Jewelry Options are Available for This Piercing?
Since this is a micro dermal, the bottom of the dermal (the piece under the skin) cant be taken off. According to the Association of Professional Piercers, your jewelry should be internally threaded and free of any nicks or scratches. Changing the top of your dermal may be difficult the first few times you attempt it, and it is not something you want to change often. Since the top is a threaded end, you have thousands of jewelry options. Some of the most popular choices are gold tops with CZ embellishments and a regular bezel CZ for a simplistic look. You can achieve any look with this piercing.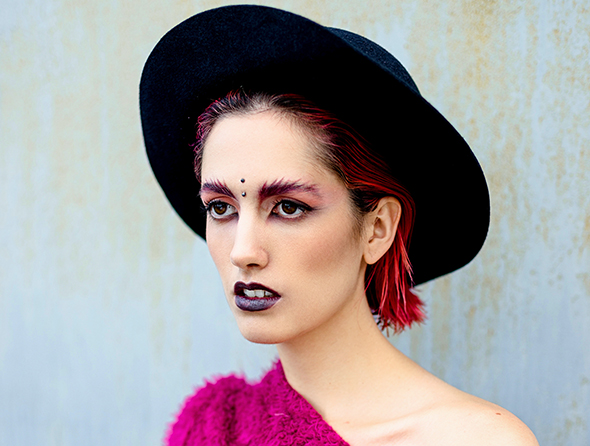 How To Clean the Third Eye Piercing?
According to the Association of Professional Piercers, you should be cleaning your piercing with pre-packaged sterile saline with no additives. There are many solutions that you can buy from your piercer or local pharmacy. These brands include Neilmed and Crystal wash. Before cleaning the piercing, make sure that you wash your hands thoroughly. After you have cleaned your hands, you can rinse the piercing with the saline wash and pat it dry with gauze or disposable paper products. Running your micro dermal under warm water in the shower should help get any residue from under the top.
What Do I Need to Know Before Going to Get This Piercing?
The most important thing to do before getting your Third Eye pierced, find a reputable piercer! This is a relatively new piercing, and you must find a piercer who has performed many mesodermal. When looking for a piercer, you will want to check their portfolio for pictures of the Third Eye piercing right after it was pierced and an updated photo when it healed. Check to make sure that it looks visually appealing. Is the piercing in the center? Does the jewelry look clean? These are all important things to look for.
This is an uncommon piercing that will make you stand out from the crowd, and most people say that it isn't very painful! That's a bonus! It a piercing that is all about making a statement about your style and individuality. You can style this piercing any way that your heart desires. Be unapologetically you!
**THIS IS NOT MEDICAL OR PIERCING ADVICE – PLEASE SEE YOUR LOCAL PROFESSIONAL PIERCER FOR HELP WITH YOUR PIERCING**