Piercings in the mouth are very different then other body piercings and they come with their own set of after care, healing, and risks. Oral piercings are piercings that are in and around the mouth. Some of the most common oral piercings are the tongue, bottom lip piercing, upper lip piercing, center upper lip piercing, and center vertical bottom lip piercing.
Lip and tongue piercings have found their place in fashion and they are widely accepted amongst most people today. These piercings are fun, and they are expressive! Piercing is one of the best forms of self-expression.
Just a few examples…
Tongue Piercing
The basic tongue piercing is a piercing when a barbell is inserted vertically through the middle/front point of the tongue. There are many different types of tongue piercings and ways that the tongue can be pierced.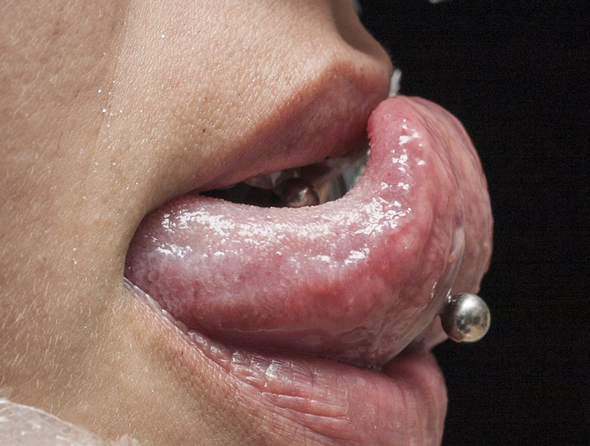 Bottom Lip Piercing
The bottom lip labret piercing can be done on either side of the lip. The labret piercing is one of the most popular choices for lip piercings and this is defined as a horizontal piercing placed beneath the center or side of the bottom lip.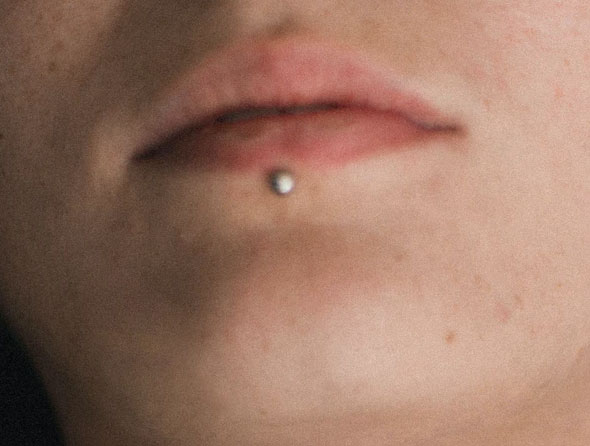 Upper Lip Piercing
The Monroe piercing or the Upper Lip Piercing gets its name from one of the hottest pop culture icons out there, Marilyn Monroe. This piercing is traditionally done on the upper side of the left lip. It is meant to look like a Marilyn Monroe's beauty mark, and it is usually pierced with a labret stud and ball.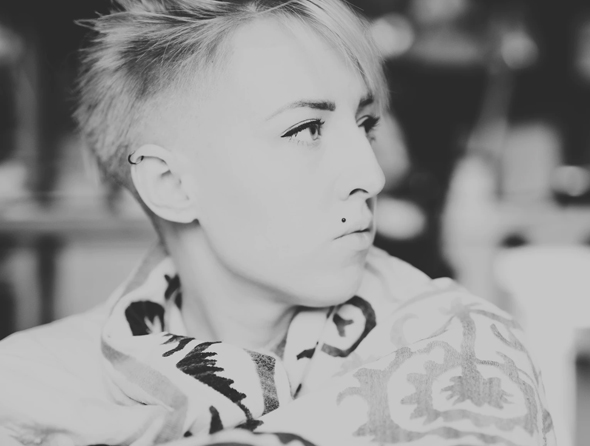 Center Upper Lip Piercing
The Medusa or Philtrum piercing is quickly becoming one of the most popular piercings. It is a piercing that is placed above the center of the lip and sits in the intendent or the groove known as the philtrum.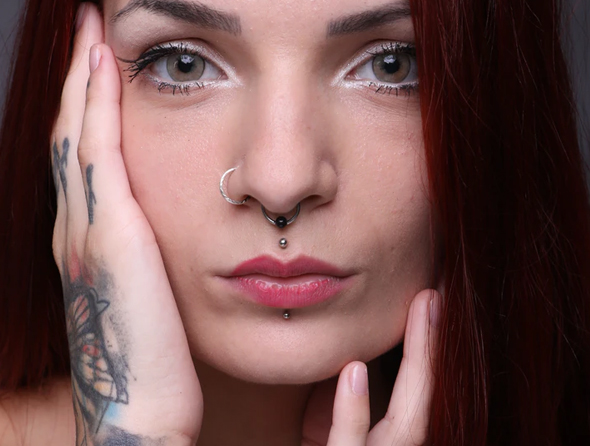 Bottom Lip Piercing
This is known as a vertical labret and it can be considered one of the sexiest mouth piercings. It is vertically placed through the lip to show both ends of the jewelry. This piercing is a fun way to give a little extra attention to your lips as it accentuates your pout. This is also one of the only oral piercings that has little to no risk for damage to teeth and gums.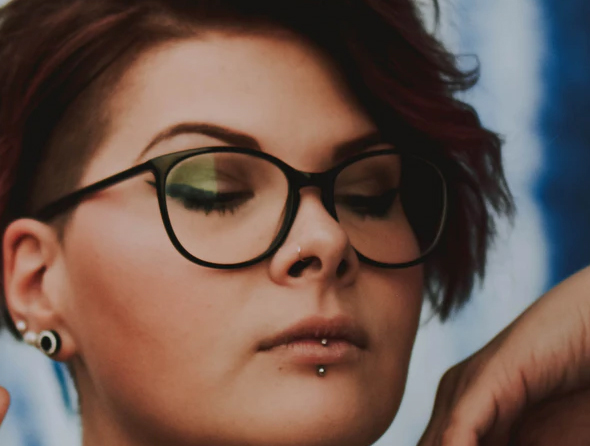 What should you expect when getting an oral piercing?
Swelling
After getting any part of the mouth, lip and tongue pierced you are going to notice some swelling. You can expect different healing times for every individual piercing. For example, the tongue is going to swell quite a bit, but it only takes six to eight weeks to heal. The cool thing about these types of piercings is their quick heal times. When taken care of the tissue in the mouth is quicker to re-generate and heal. After deciding to get an oral piercing you may want to prepare by getting soft and cold foods. The swelling may stick around for a few days (sometimes a few weeks) after the actual piercing and it can be hard to eat solid or crunchy foods.
Aftercare
During the healing process it is always a good idea to slow down on drinking any alcohol or smoking. Smoking and drinking can irritate the piercing and it is not recommended immediately after being pierced. According to the Association of Professional Piercers the best way to care for your new oral piercing is to rinse your mouth with packaged sterile saline solution or non-iodized salt mixture after eating or smoking. You can expect to rinse your mouth out with the saline solution 4-5 times a day for 30 seconds. For piercings that sit on the outside of the skin you will want to use the same sterile saline and rinse the area.
What is Normal?
Every piercing is different, and everyone is going to have their own individual experience after being pierced. For the first three to five days you will notice swelling, some bleeding, bruising, redness and pain. Having some discharge from the piercing is normal (not pus) and it will go away after a few weeks. The best way to care for your oral piercing is with patience. A piercing can feel great and it might look and feel like it is healed but it needs to heal from the outside in. Make sure you are following your aftercare routine until your piercing is fully healed.
Jewelry Options
The original piercing will have a longer labret stud, curved barbell or straight barbell depending on the location. The longer jewelry will accommodate for any of the swelling that can happen after being pierced. The basic jewelry can be changed to shorter more comfortable jewelry when the swelling goes down in 2-3 weeks. Going to your piercer to have your jewelry changed will help with your oral health. The longer jewelry can rub against your gums and it can catch on your teeth. When your piercing is fully healed (usually 3-4 months) you can change your jewelry whenever you feel so inclined! There are so many beautiful options and you can move to a hoop once your piercing is healed.
Fitted jewelry is going to help prevent against tooth damage. All oral piercings come with the risk of gum disease, tooth damage and difficulty eating or speaking. These are things to keep in mind when looking for jewelry and changing your jewelry. Your oral health is important, and you can help prevent these risks with proper implant grade jewelry that is specifically fitted to your body!